How can I print my ticket?
After the order is submitted, tickets can be printed immediately if they are paid for right away.
To do this, go directly to the link in the confirmation email. Click on the orange button to go directly to your ticket page.

The order email and payment confirmation email also include the following links that lead directly to the tickets.

If you no longer have both on hand, you can access the tickets through your account.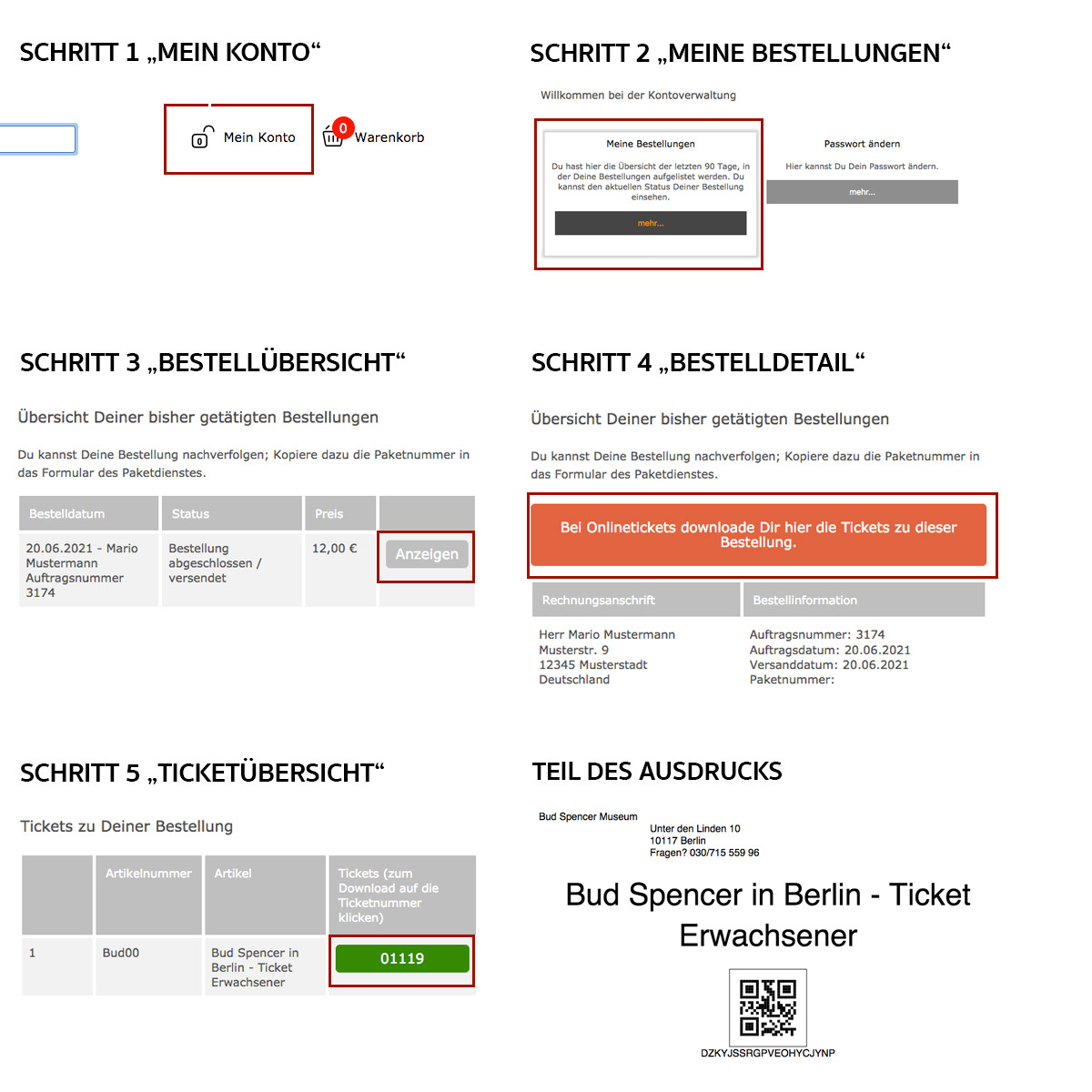 There are as many green buttons in the ticket overview as there are tickets in that order.
You can create all of them, print them or save them to your mobile phone.